Video Tutorial ~ paper piecing + patterns
I went on the hunt to find some paper piecing patterns since they always add so much fun as quilting blocks, bringing characters and life to even the simplest quilts.  Some of the following patterns are free and some you may pay a small fee.  A few may contain affiliate links, but these are too cute not to check out.  I posted a video tutorial months ago when I wanted to learn just what paper piecing was, and though I have yet to give it a try, I'd love feedback as to whether it's easy once you get the hang of it, or if it is as difficult as the resulting blocks are intricate!
First here's the video tutorial that made the process seem doable:



-
And then apparently as I searched, I was in a creature and critter mood, as you will see!
-
The first one that caught my eye is this pattern available at Craftsy.  Such a pretty little songbird!
And everyone loves a cute little owl.  This one is available as an instant download via Etsy.
Four Wise Monkeys has a complete tutorial for this pretty butterfly block.
This puppy block available from Craftsy is too cute for words!
This Slimy the Worm pattern is free from Fandom in Stitches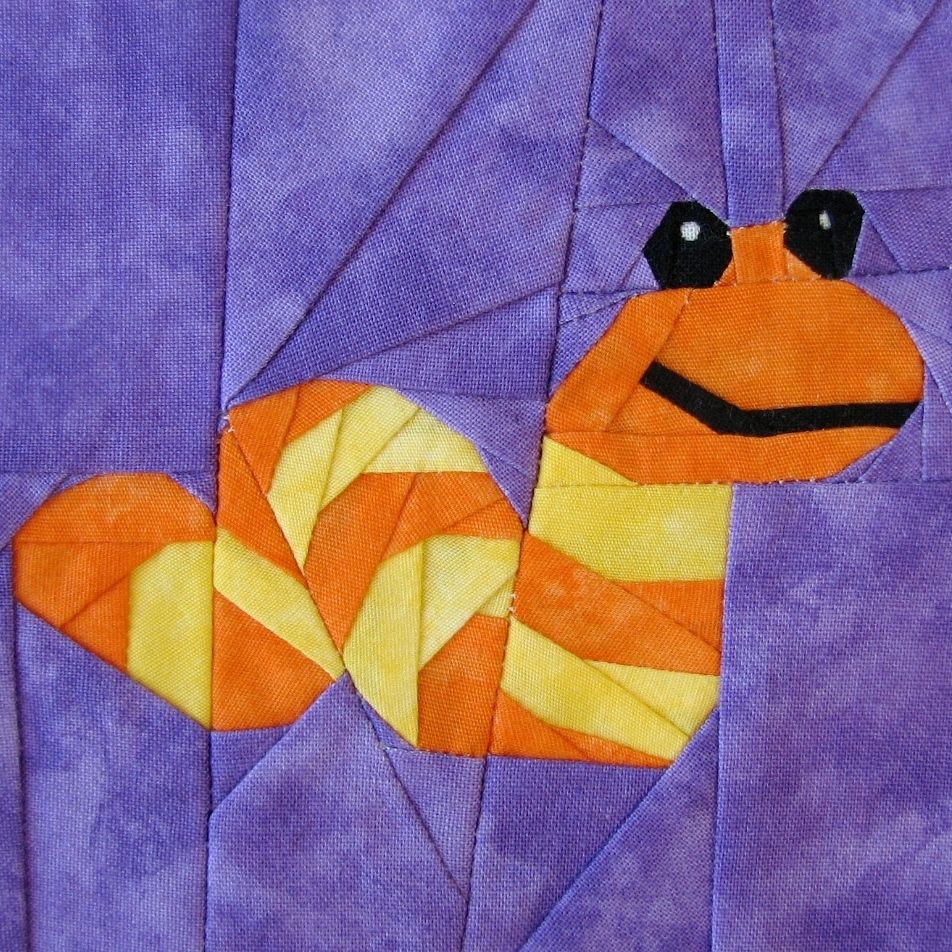 -
Let us know if you give any of these a try!
-
Related posts:
Welcome!

The only thing better than beautiful fabric, is finding beautiful fabric on sale! Shop new collections, find sale fabric, coupons, and get great sewing tutorials and inspiration! Christie